What are Marches?
Anytime you tap the "Attack" button and send your Troops outside of your keep, whether to gather resources or go into battle, you are creating a March.
Marches are represented by Pawns on the Battle Map. You can customize which Pawn you would like to represent your March by tapping the "Select Pawn" button in the upper left-hand corner of your March screen.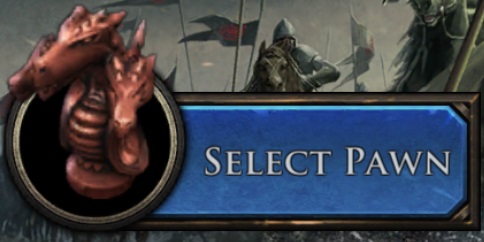 The time remaining before a March reaches its destination is displayed in the Marches queue panel on the right hand of the screen.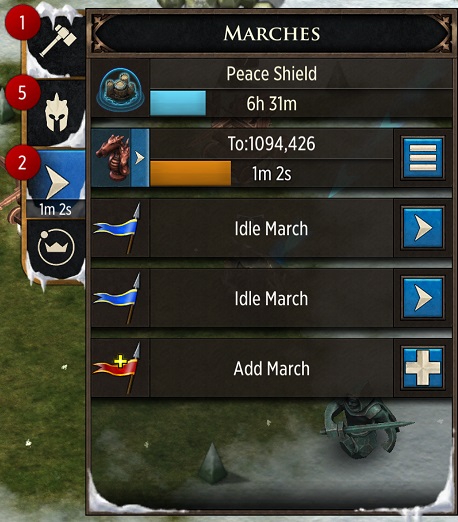 Once a March leaves your keep, you have the option of using a March Recall Item to return your troops before they reach their target. You can quickly use one of these items by selecting it through the Marches queue panel. If you do not have any March Recalls in your inventory, you will be prompted to use Gold instead.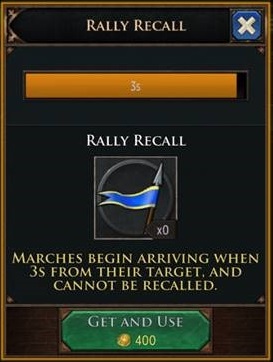 Note: Once your Troops are within 3 seconds on their target they will start arriving at the battle and will not heed your order to return. If this is the case you will receive an error message and your March will continue as originally commanded.