What are Seats of Power?
Seats of Power are defined as recognizable locations within Westeros. Examples include Winterfell, Casterly Rock, and of course, King's Landing. Capturing a Seat of Power not only shows off the prestige and might of your house but allows you to have a coveted yet defensible position. Holding a Seat of Power also gives you the ability to grant powerful titles and regional bonuses to the loyal bannermen who helped you get there.
How to Take a Seat of Power
The lowest level Seats of power may not require a large Allegiance, but in order to take over a larger Seat of Power, you must first be a Liege in an Allegiance. Make sure you're attacking a Seat of Power appropriate for your level! The more Stars a seat has, the more powerful it is. Only King's Landing has a 5-star difficulty.
If you're starting off in a new Kingdom, all Seats of Power are controlled by an NPC house. Not all Seats of Power are initially open to attack, so keep an eye out for when new regions become available.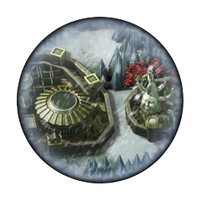 To take over a Seat of Power, you must attack until all of your enemy's troops are destroyed and its wall health has been brought down to 0%. Defeating the strongest Seats of Power requires rallying your best troops, and destroying walls will require Siege-type troops specifically.
Before every march you send, you'll need to decide if you want to simply attack, or take over. You can select take over for every attack you send, but you will only actually take the seat if your march arrives while the seat has no surviving troops and wall health.
Once you have taken a Seat of Power, 25% of the wall health will return automatically and the rest will regenerate over time. Keep in mind that the wall health value for a Seat of Power is much higher than a normal keep, so unless you have buffs to increase your wall health recovery speed, it can take several days to return to full health.
All Seats of Power require a player to have a strong allegiance. The number of stars the Seat has will indicate the difficulty and the number of bannermen needed to take the seat. Once you own a Seat, if you ever fall below the number of bannermen required, you can still keep the Seat, but you will lose the Ownership Bonus until you can recruit more followers.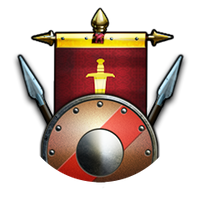 Ownership Bonus
Holding any given Seat of Power can grant the owner a title with multiple bonuses. Similar to Region Bonuses (noted below) these bonuses vary depending upon the location.
For example, if you have taken over the city of Storm's End in The Stormlands, you would have the title "Lady or Lord Paramount of the Stormlands." This title grants the owner "Unique Bonuses" to Ranged Attack and Training Speed on top of a number of "Additional Bonuses" like March Speed, Maester Speed, and vs. Kings Landing march buffs!
The next time you take a look at a Seat of Power, see what bonuses are given out for holding it!
Bannermen Titles
Each Seat of Power also has a number of Bannermen Titles that the seat holder can bestow on any member of your allegiance, provided they are not already holding another Owner or Bannerman Title.
Bannerman Titles vary almost as much as individual Seats of Power. Here is an example from King's Landing:
Landed Knight of King's Landing - Troop attack bonus
Bannerman of King's Landing - Max Dragon March Size increase
Master of War - Ranged defense increase
Master of Whispers - Troop health increase
Hand of the King - Rallied troop capacity increase
Master of Coin - Steel Crafting Efficiency and Construction Speed increases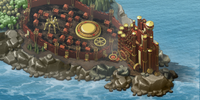 Region Bonuses
Members of an Allegiance controlling a given Seat of Power can receive different bonuses for being within the sphere of influence granted by that location. It doesn't matter who owns a Seat of Power in an Allegiance; everyone in their Allegiance will be granted regional bonuses if their keep is close enough to their Seat of Power.
Regional bonuses vary, and can be things like:
March speed increases
Lower costs for healing and training troops
Bonuses to resource gathering
Increased troop power
Increased Keep defense
And more!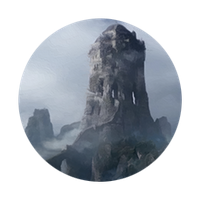 Abdication
There are many reasons to give up your Seat of Power. Perhaps you have grown weary of leadership and would like to give someone else in your allegiance a turn. Or better yet, you've conquered an even better Seat of Power and are eager to move in. Whatever the reason, players have the option to leave their Seat whenever they wish.
Once you leave a Seat of Power, your allegiance has 3 minutes available where no one else can take it. Plan accordingly! Anyone else in the allegiance can now take over that Seat, but keep in mind the number of bannermen required to gain the Ownership Bonus. If no one takes over that Seat of Power within that time, it reverts back to the original NPC owner.
Once someone else in your Allegiance has taken that Seat of Power, that 3-minute peace shield expires immediately. 72 hours must pass before that Seat of Power can be granted a 3-minute peace shield again. A message will pop up to warn you if the seat has been abdicated in the last 72 hours and you will not get the Allegiance Shield if you continue to abdicate after this warning. If that Allegiance member decides to abdicate anyway, that Seat of Power will revert back to the original NPC owner.
Abdicating your Seat of Power will remove all of its bonuses, recall all Titles you have bestowed, and remove the regional benefits from your Allegiance. Abdicate wisely!