What are Rallies?
Rallies give you and your Allegiance members the opportunity to work together to attack powerful targets.
How to Create a Rally?
When you select a target and press the Rally button, you will become the Leader for your Rally. You will be asked to choose a Rally Prep time. This is the amount of time that up to 5 other players in your Allegiance will be able to join your Rally.
When creating a Rally you will be prompted to choose a Rally prep time of 5 minutes, 10 minutes, 30 minutes, or 60 minutes. The Rally prep time indicates how long your Allegiance members have to join the Rally and send their troops to your location before the Rally leaves towards its intended target.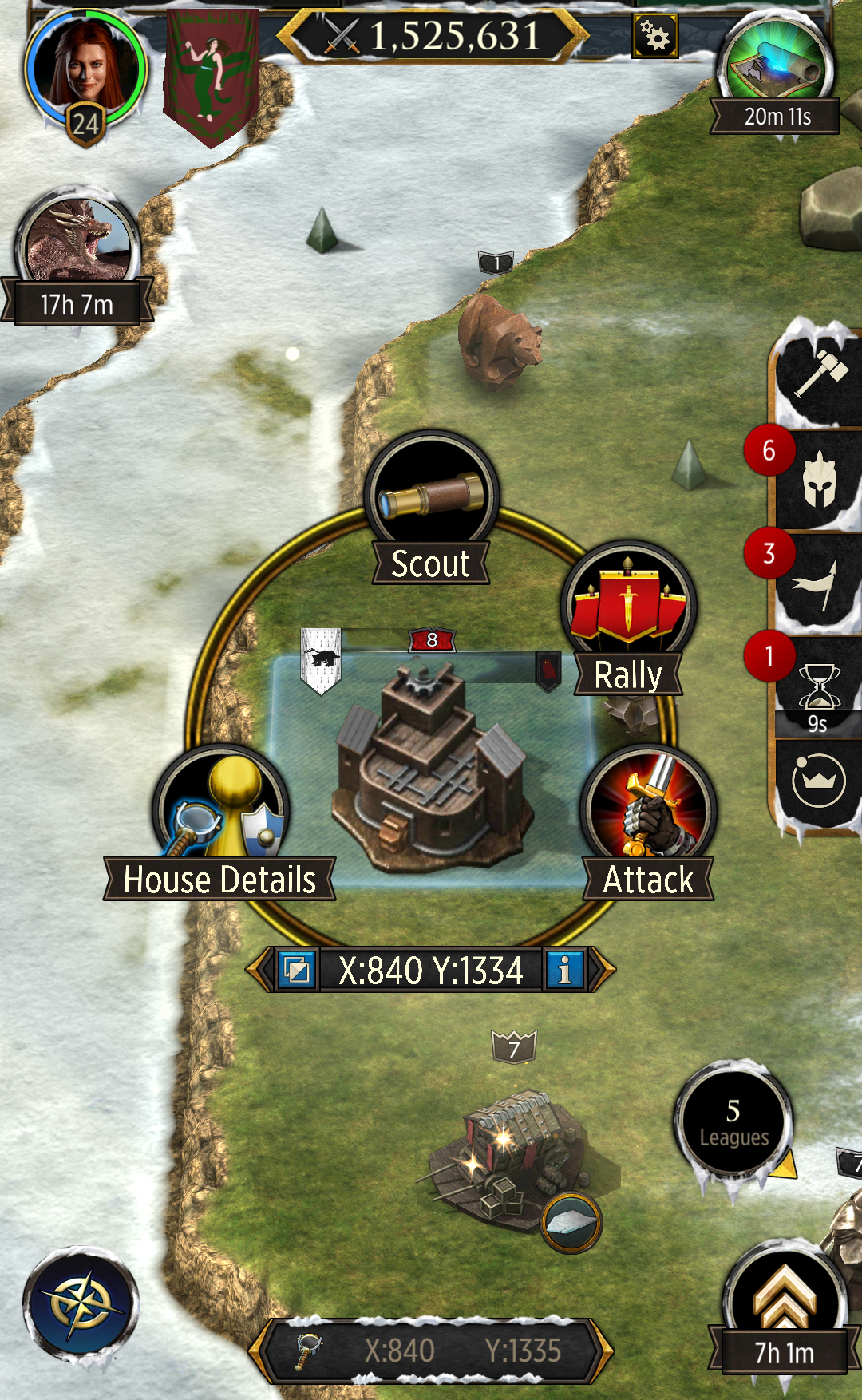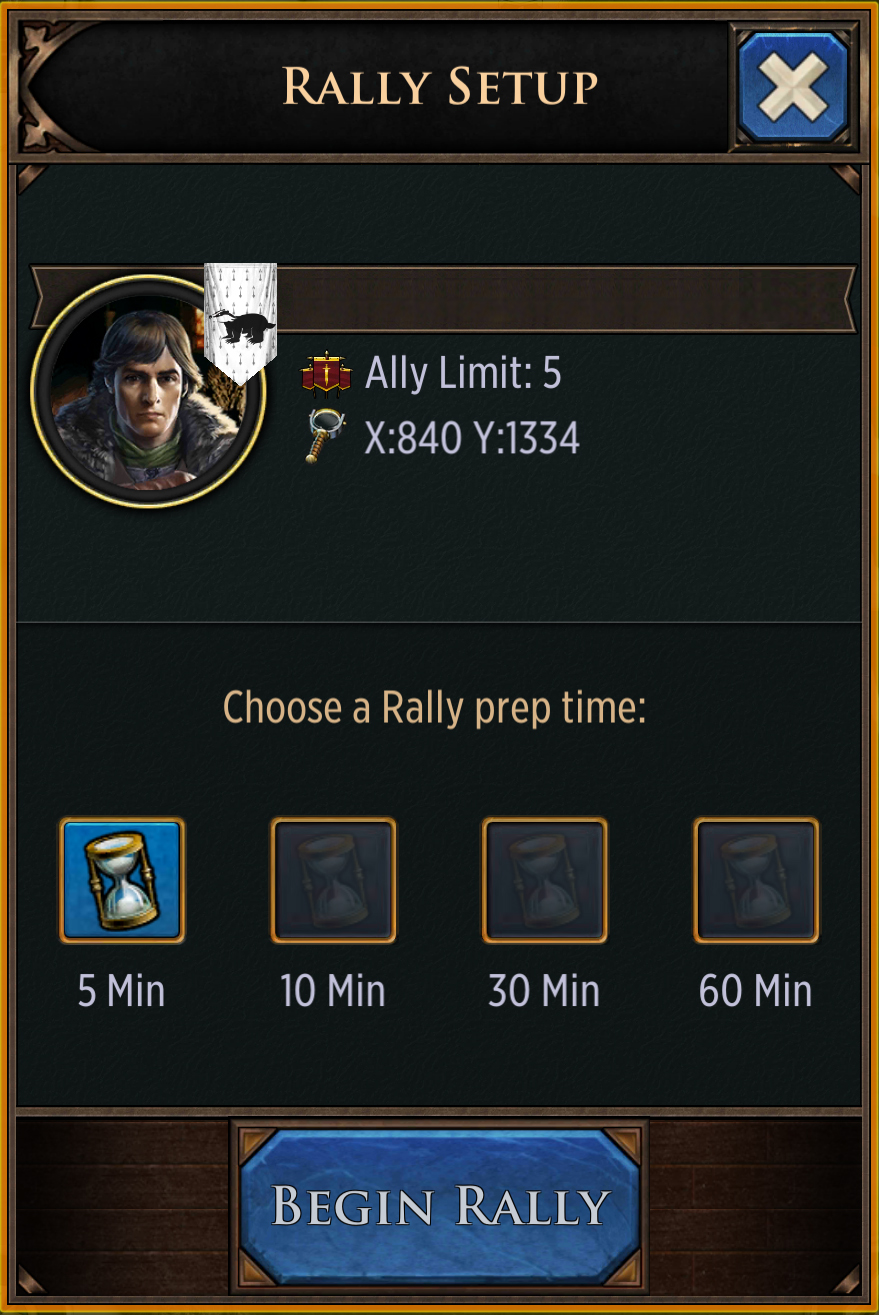 If no other players join your Rally before the Prep Time ends, your Rally will be canceled and your attack will not launch.
As the Rally Leader you have special responsibilities:
The Rally Leader can Cancel the rally from the Rally Interface during Prep Time.

Once the rally leaves to attack, it cannot be Canceled.

The Rally Leader can Recall a rally while it is marching to attack by using a special Rally Recall item

The game will prompt you to use/spend gold when you press the normal recall button if you do not have a Rally Recall item.

The Rally Leader can Kick members of the rally when your allegiance member's march arrives and is waiting at your City. If you do this, the player whose troops you Kicked will march back to their City.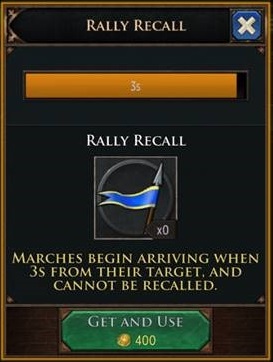 Joining a Rally
Allegiance members can join the rally as Rally Members.
Rally Members reserve a slot in the rally as soon as they send troops marching toward the Rally Leader.
Rally Members can use a normal March Recall to recall their march, only while marching to the Rally Leader's keep.
Rally Members are locked into the rally once the march reaches Rally Leader's keep.

From that point on, only the Rally Leader can cancel the Rally (during Prep Time) or Recall the Rally using a Rally Recall item.
If a player joins your Rally but their Troops do not reach the Rally origination point before the Rally prep time elapses, those Troops will not participate in the Attack.
Other Useful Rally Details
The buffs and bonuses that each Rally Participant has, stay with that individual player. In other words, if you have an attack buff and you are participating in a Rally, only your troops will benefit from it.
During Rally Prep Time, other Rally Members who are waiting at your Keep will not act as defenders if you are attacked.
If you receive an error message when attempting to recall your Rally, this means your march was too close to the target.
You may also want to check out our article explaining Marches article