Changing Your Dragon's Appearance
Within the Dragon Customization menu, you'll find several different appearance options under tabs. As you train and upgrade your dragon, you will unlock even more options.
Egg - Unlock main color scheme customization
Hatchling - Unlock eye color customization
Adolescent - Unlock horn style customization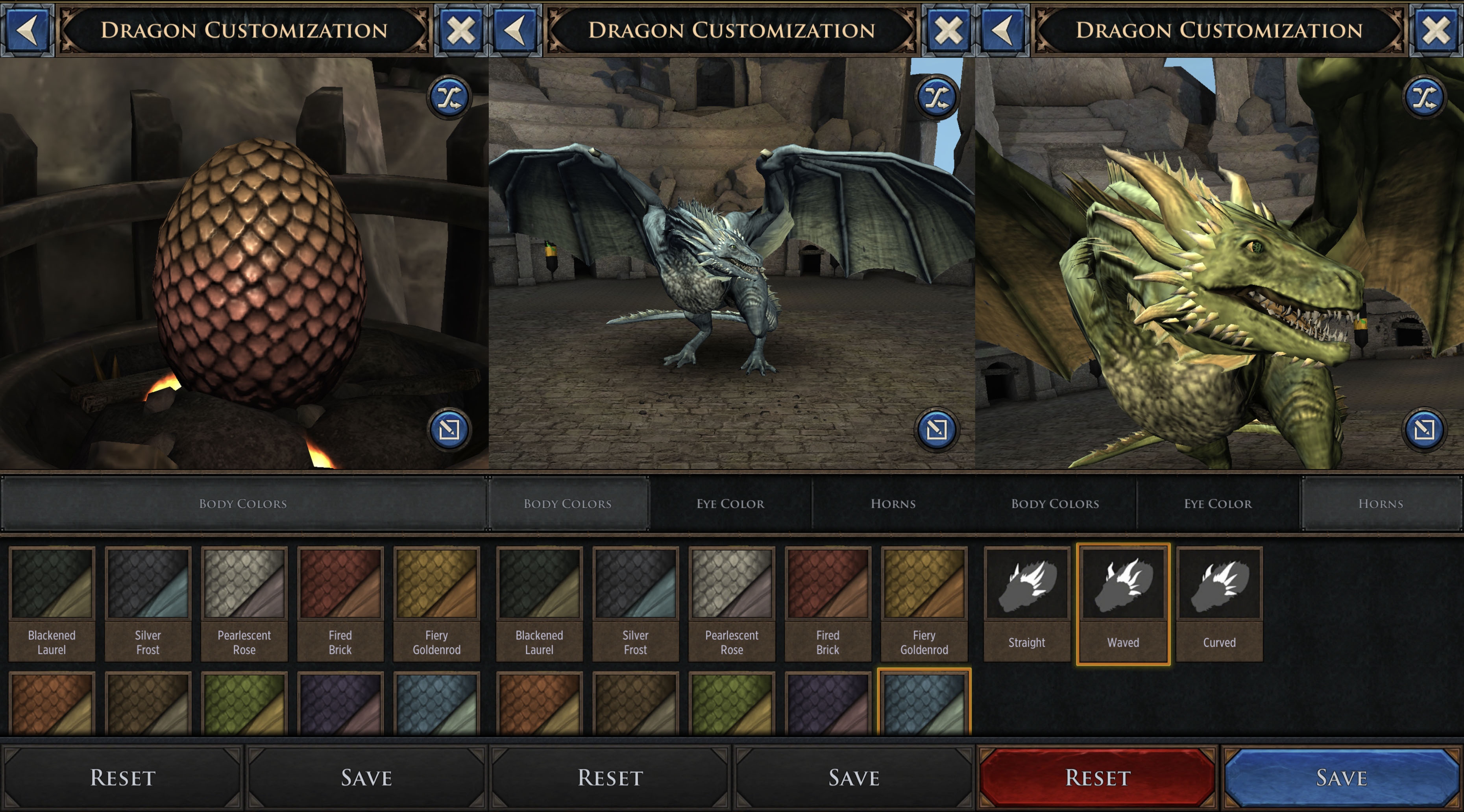 You can rotate your dragon to see changes from different angles by dragging it left or right. If you're not sure what you want, try hitting the randomize button in the upper right!

Changing your dragon's appearance will consume a Dragon Customization token. Changing several aspects at once, such as body color and eye color, will only consume one token as long as you save them at the same time.
Tokens can be collected in certain level up or event rewards or purchased with Gold. If you do not have a token when you tap 'Save' you will be prompted to purchase one with Gold.
If you decide you do not want to save a change, you can tap 'Reset' to revert back to your last saved dragon appearance or tap the 'x' in the upper right to leave the menu.
Naming your Dragon
You can change your dragon's name by going into your Dragon Pit and tapping the name plaque. You can also rename your dragon from within the Dragon Customization menu by tapping the pen and paper icon.

Renaming your dragon consumes a Dragon Rename Token. If you do not currently have a token, you will be prompted to use Gold to purchase the rename instead.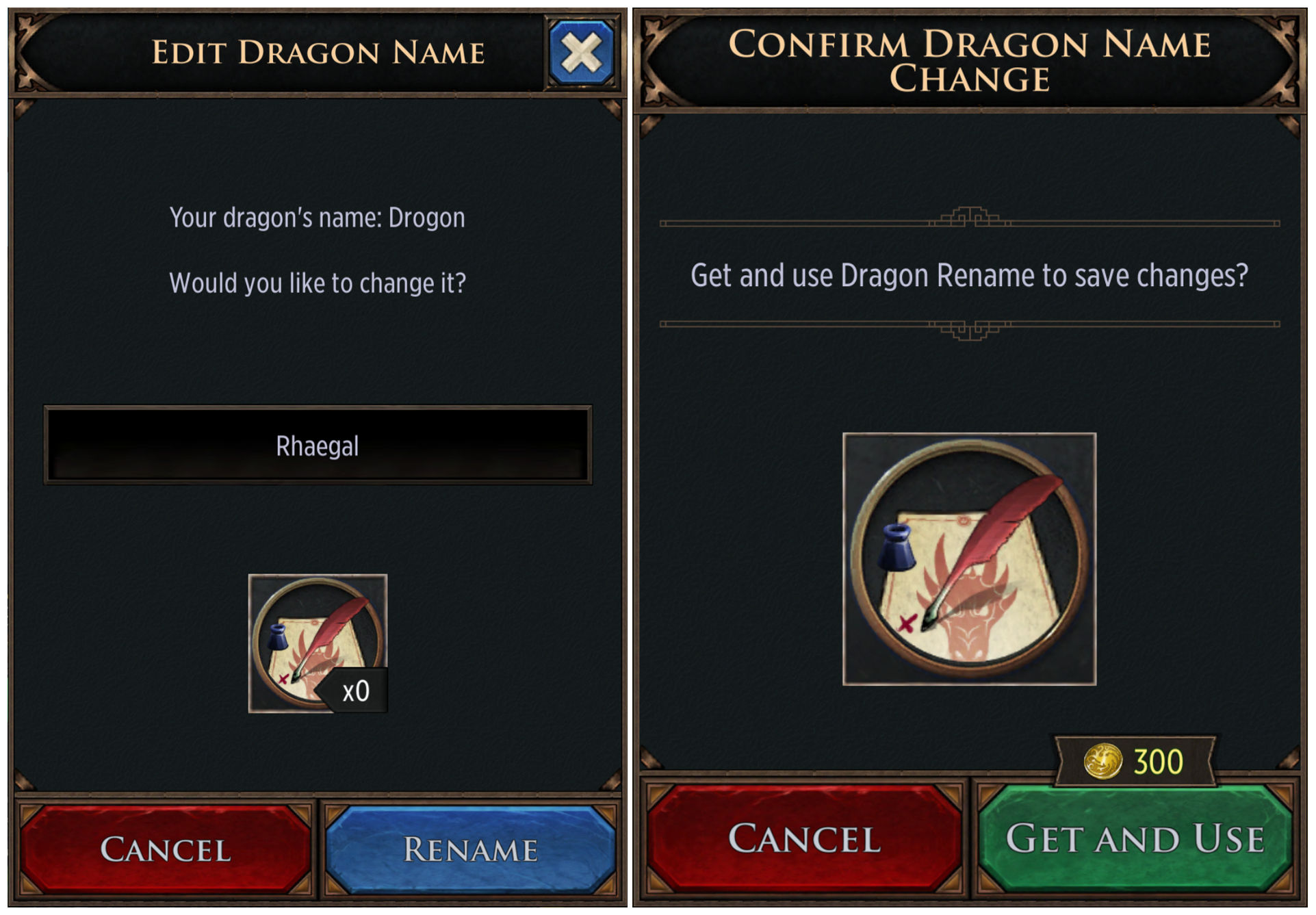 Dragon Names can be up to 15 characters long, including spaces. Unlike house names, dragon names do not need to be unique.
After you tap 'Rename' and use your rename token, your name change will be submitted. Please allow a few seconds for the change to process.
Note: Dragon names go through the same language filter as house names. In addition to blocking profanity, this language filter can also flag personally identifying information such as full names, addresses, or phone numbers. If your dragon name is denied it may be triggering one of these filters rather than the profanity filter.
Viewing Other Player's Dragons
Once a player unlocks their Dragon Pit, a new tab will appear when viewing their profile. This tab will not appear on your own profile since you can view your dragon in the Dragon Pit.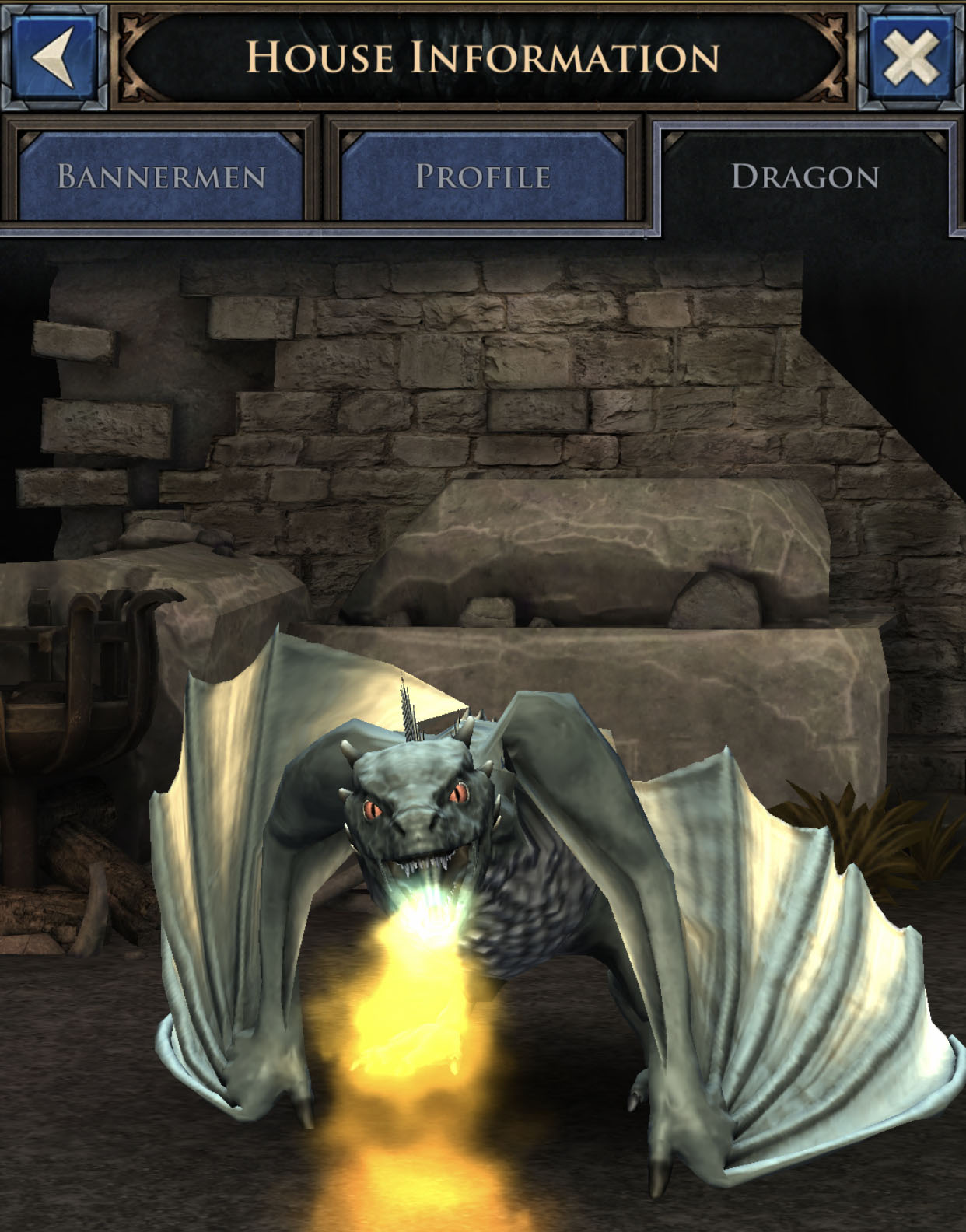 Note: Your dragon will appear in the Dragon tab of your profile whether it is currently in your city or out on a march.
Dragon customizations will also appear when you send dragons on a march, so you can view your own and other player's unique dragons on the combat map!