You can back up your Game of Thrones: Conquest profile by binding it with your Facebook or Game Center account.
To do this, visit your Profile in-game by clicking on your Avatar Icon and then clicking Settings > Account. You can also reach your settings by clicking the gear icon to the right of your power number.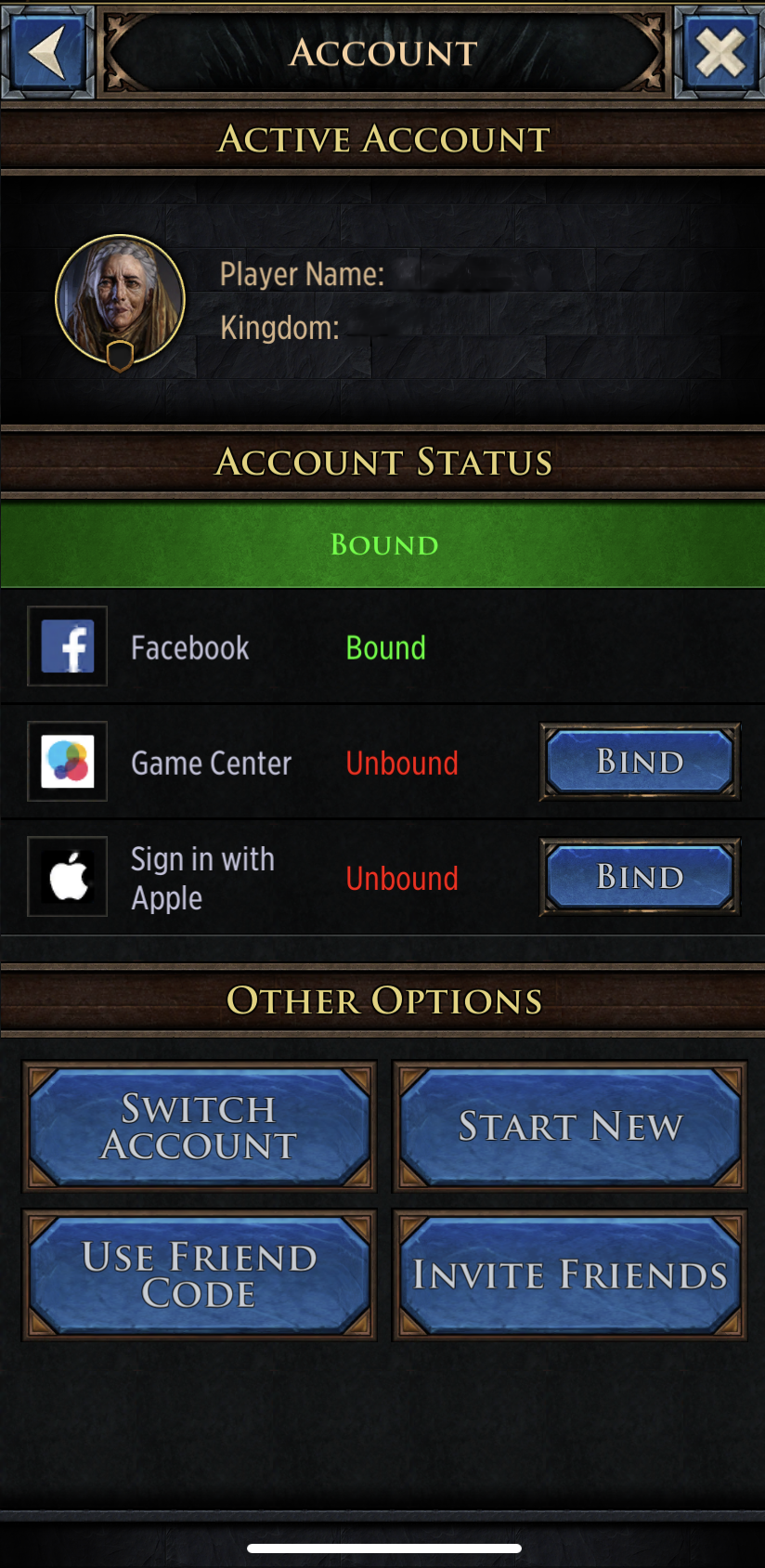 Your Facebook, Game Center or Apple ID account link status will be shown here. You can Bind to any of these to link your profile/save to that account. You may be asked to log into the service you are attempting to Bind to.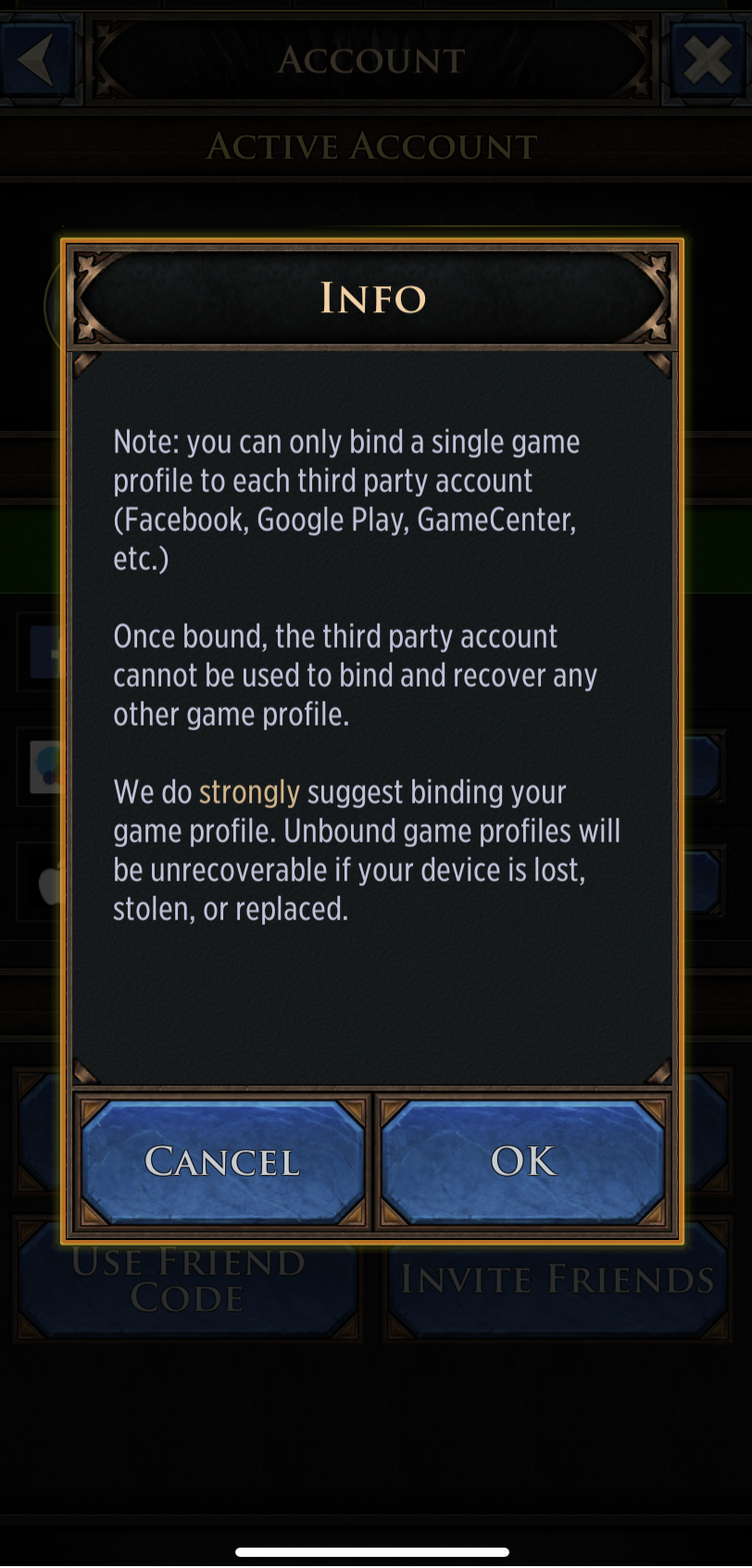 After binding, you can reinstall the game without losing your game profile. To reload your bound account:
Click on your Lord's profile picture.
Click on the gears in the mid-lower left.
Click "Account" under the heading "Account".
Click "Switch Account" on the left under "Other Options".
Click on whichever option you used when binding your account.
A popup will display the recovered game account.
Click okay.
The game will reload.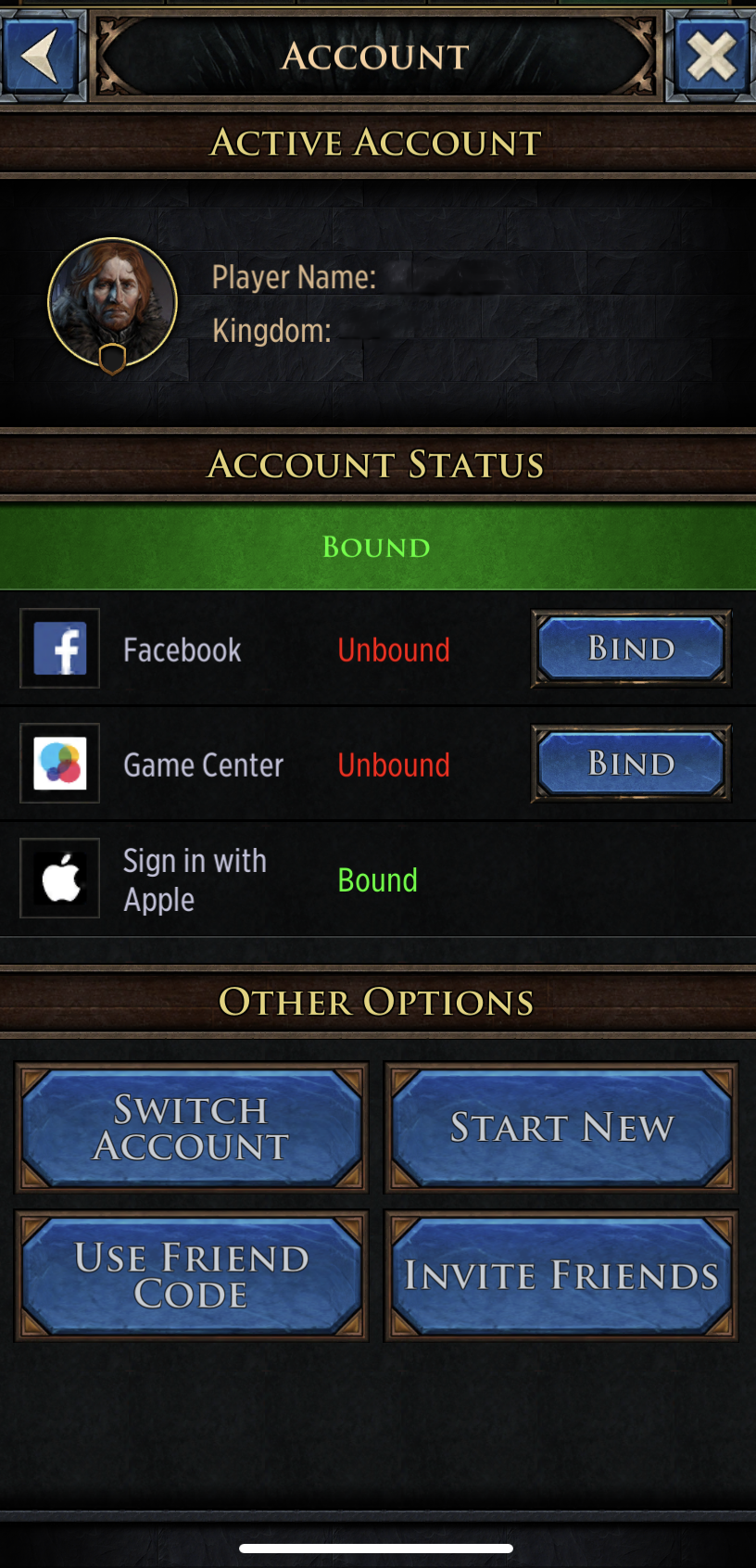 FAQ
Google Play is not available for cloud saving in Game of Thrones: Conquest.
Once a Game of Thrones: Conquest game has been bound to Facebook, Game Center, or Apple ID there is not a way to unbind it or transfer it to a different Facebook or Game Center account.