You can back up your profile by binding it with your Facebook, Game Center, and, as of recently, their Google Play account.
How do I bind my account?
To do this, visit your Profile in-game by tapping on your Avatar Icon and then clicking Settings > Account. You can also reach your settings by tapping the gear icon to the right of your power number.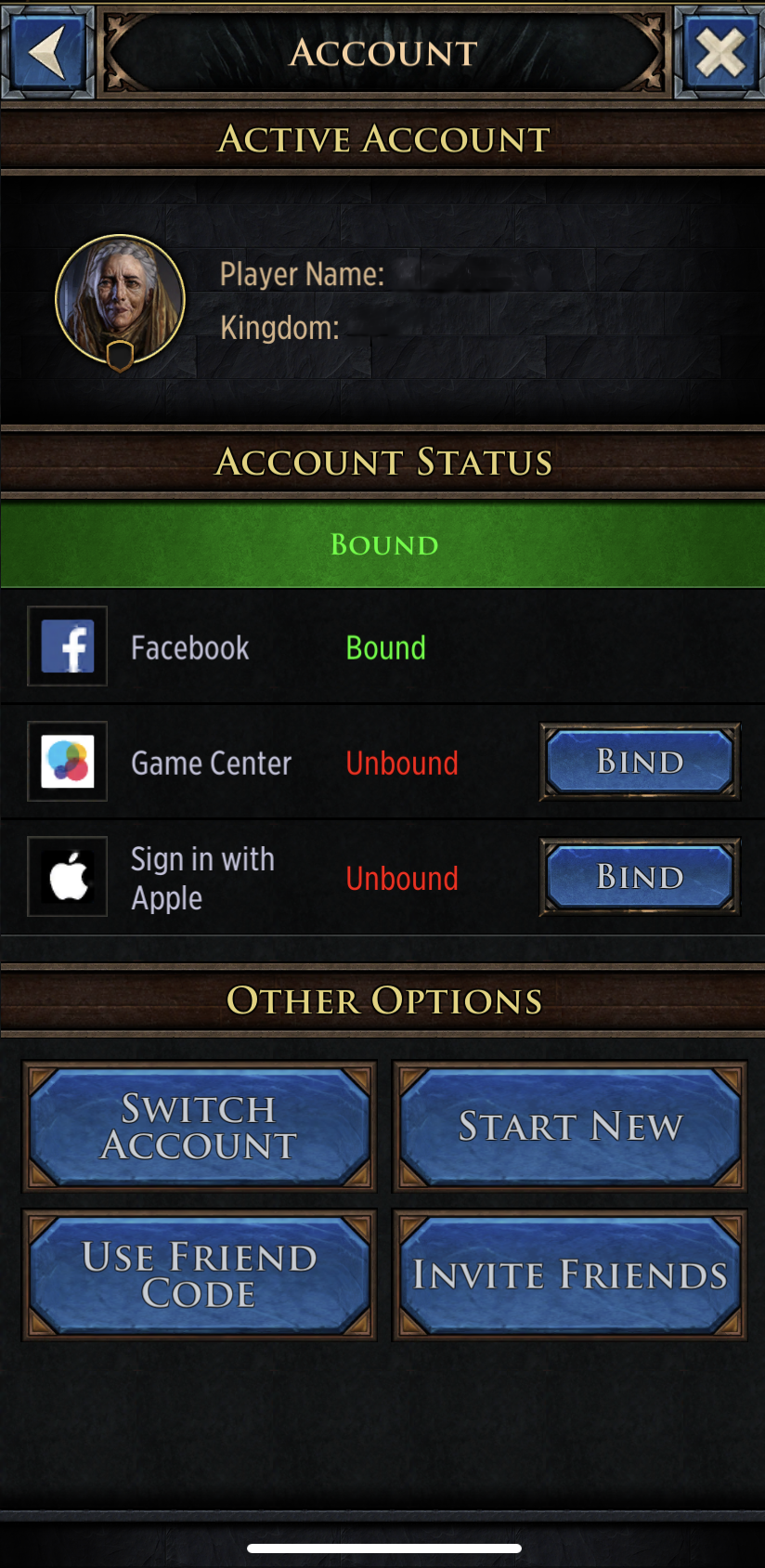 From here, you can bind your account by tapping Bind. Please keep in mind that once bound, the third party account cannot be used to bind and recover any other game profile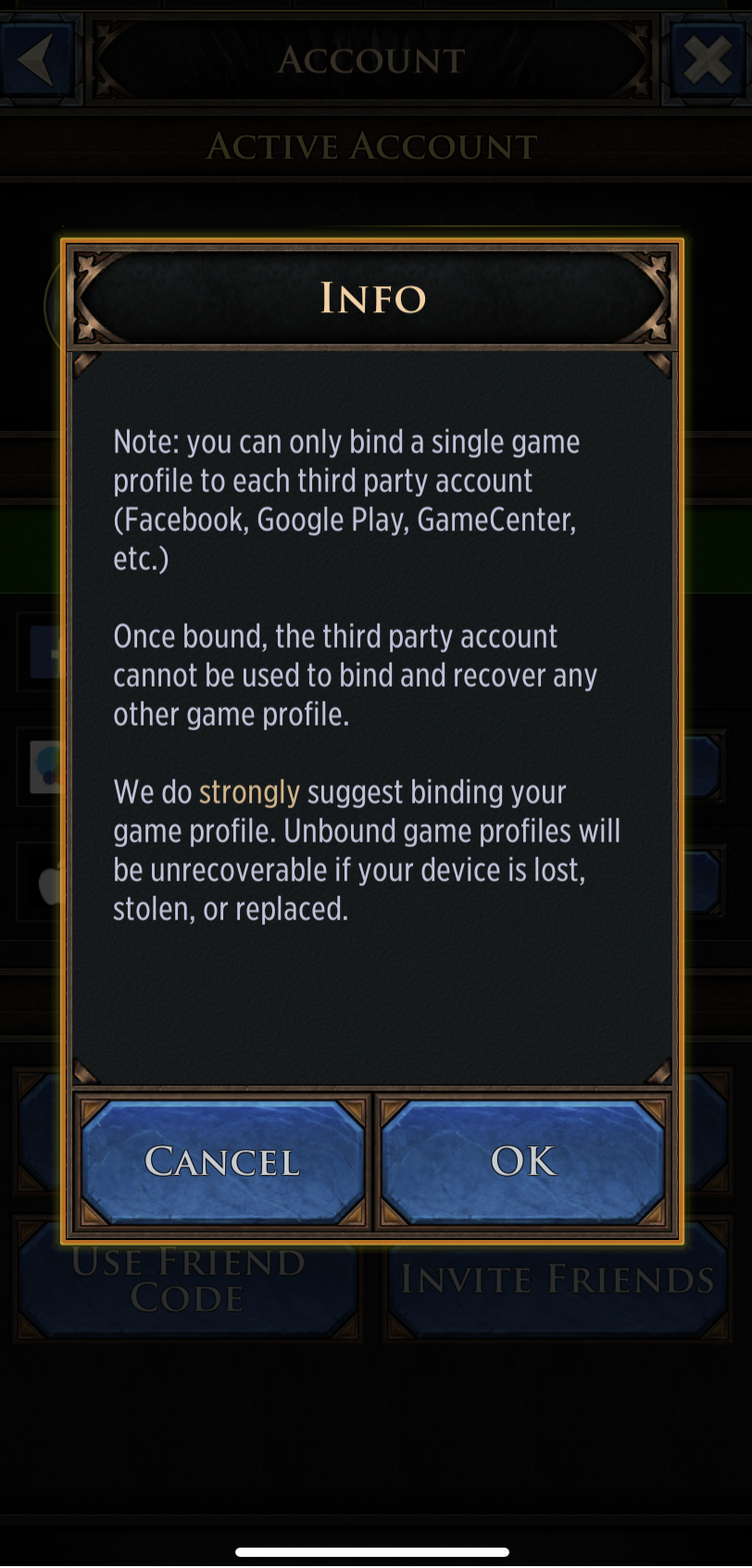 After binding, you can reinstall the game without losing your game profile.
Note: Once your profile has been bound to Facebook, Game Center, Google Play or Apple ID, it's not possible to unbind it or transfer it to a different Facebook or Game Center account.
How do I reload my bound account?
To reload your bound account:
Tap on your Lord's profile picture.
Tap on the gears in the mid-lower left.
Tap "Account" under the heading "Account".
Tap "Switch Account" on the left under "Other Options".
Tap on the option you used when binding your account.
A popup will display the recovered game account.
Tap "Okay."
The game will reload.