Any time combat occurs you will receive a Battle Report in your Message Center. Tap the raven icon at the bottom of your screen to access the Message Center from your City or the Combat Map.
The first page of a Battle Report gives a basic overview of the combat, including the deployed vs. wounded or killed troops in the encounter.
To dig into what led to those results, tap "View Details" at the bottom of your Battle Report.

This opens the Combat Details menu, which is broken out into two tabs: Troops and Stats.
Troops
The Troops tab gives another view into deployed, wounded, and killed troops, broken out per player.
This is also where you can see the specific troop type and tier composition of each player's march.
Stats
The Stats tab compares the specific combat statistics of one player vs. another.
The name of each player that you are comparing is listed at the top of this menu. When multiple players are involved in combat (such as in a Rally or when Reinforcing) you can tap the arrow button to the right of the name to select a different player to compare from a dropdown.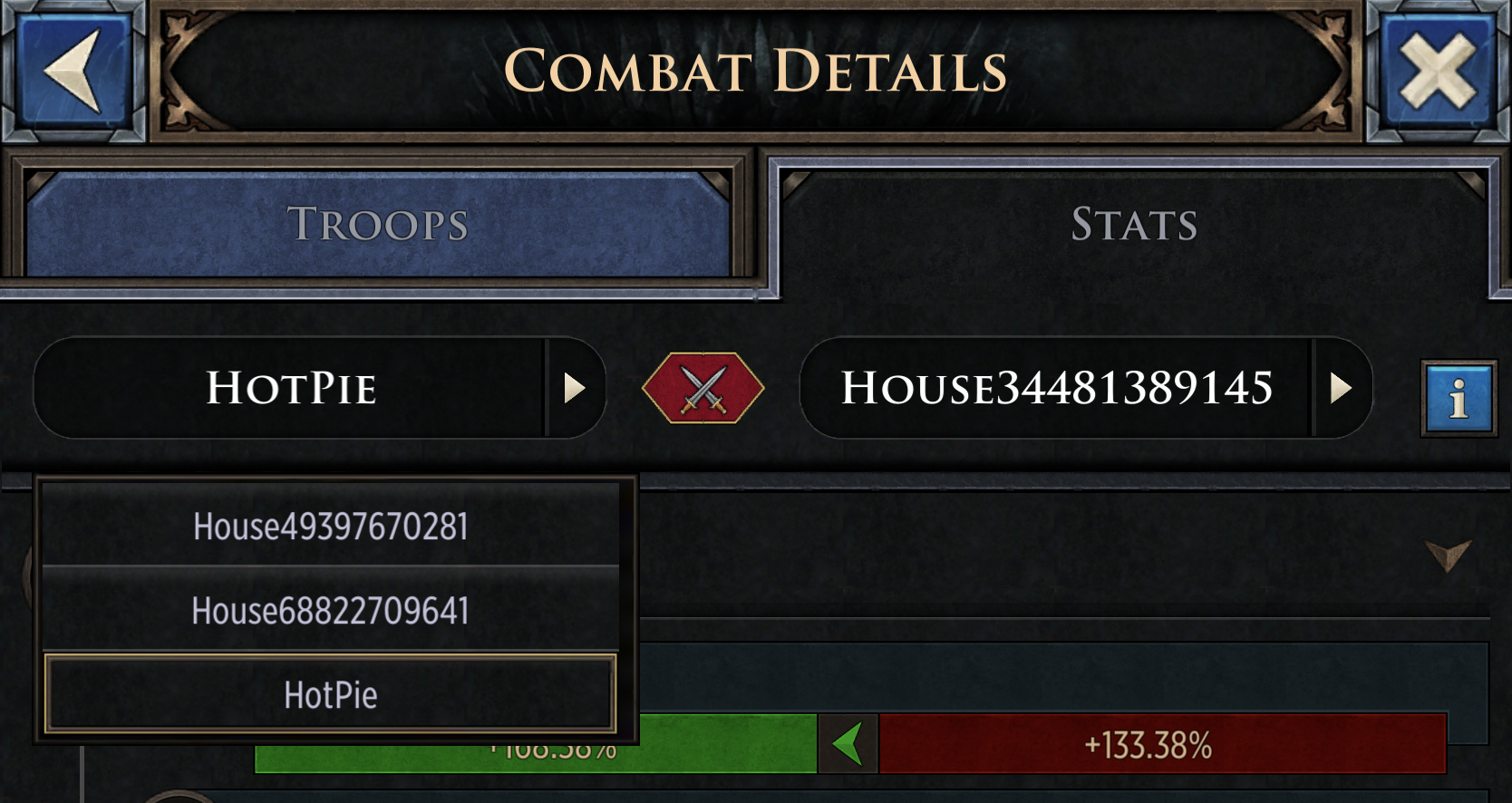 Tap the buttons at the bottom to see stats relevant to each type of troop, trap, or Dragon.


Note: Some stats feed into another stat or only apply in certain circumstances.
In these cases, you'll see '--' in place of a number for that stat.
This is common for situational stats ("while attacking", "while defending", "while marching", "vs SOP", etc.) where only one side of the battle can benefit.
You will also see it with related stats that are combined into one large stat rather than displaying individually. For example, Infantry Attack vs Player benefits from the general Troop Attack vs Player stat.