What are Milestones?
World Boss events use Milestones instead of typical progressive goals to track your event progress. In-game, you can tap the blue "i" button to the right of the progress bar in the event for more information!
How It Works
Every World Boss level that you achieve a victory against is considered a milestone. You will earn a reward for every new milestone level you reach.
When you achieve a higher milestone than you have before, you will receive cumulative rewards for all unclaimed milestones between your precious highest and your new highest milestone.
If there is a gap between your last claimed milestone level and the next victory milestone you earn, then rewards for all earlier unclaimed milestones will automatically be added to your next reward!
Example:
You send a Rally to a level 1 Night King and are victorious. Your new highest milestone is 1, and you can claim the level 1 milestone reward.
If you send another Rally and are victorious while the Night King is still level 1, you will not earn additional level 1 milestone rewards (though you would still earn leaderboard points!)
Now let's say your current highest milestone claimed is level 1, but the next victory you earn is against the level 10 Night King. The milestone reward you can claim now will contain the cumulative value of all milestone 2-10 rewards. Your new highest milestone is now 10.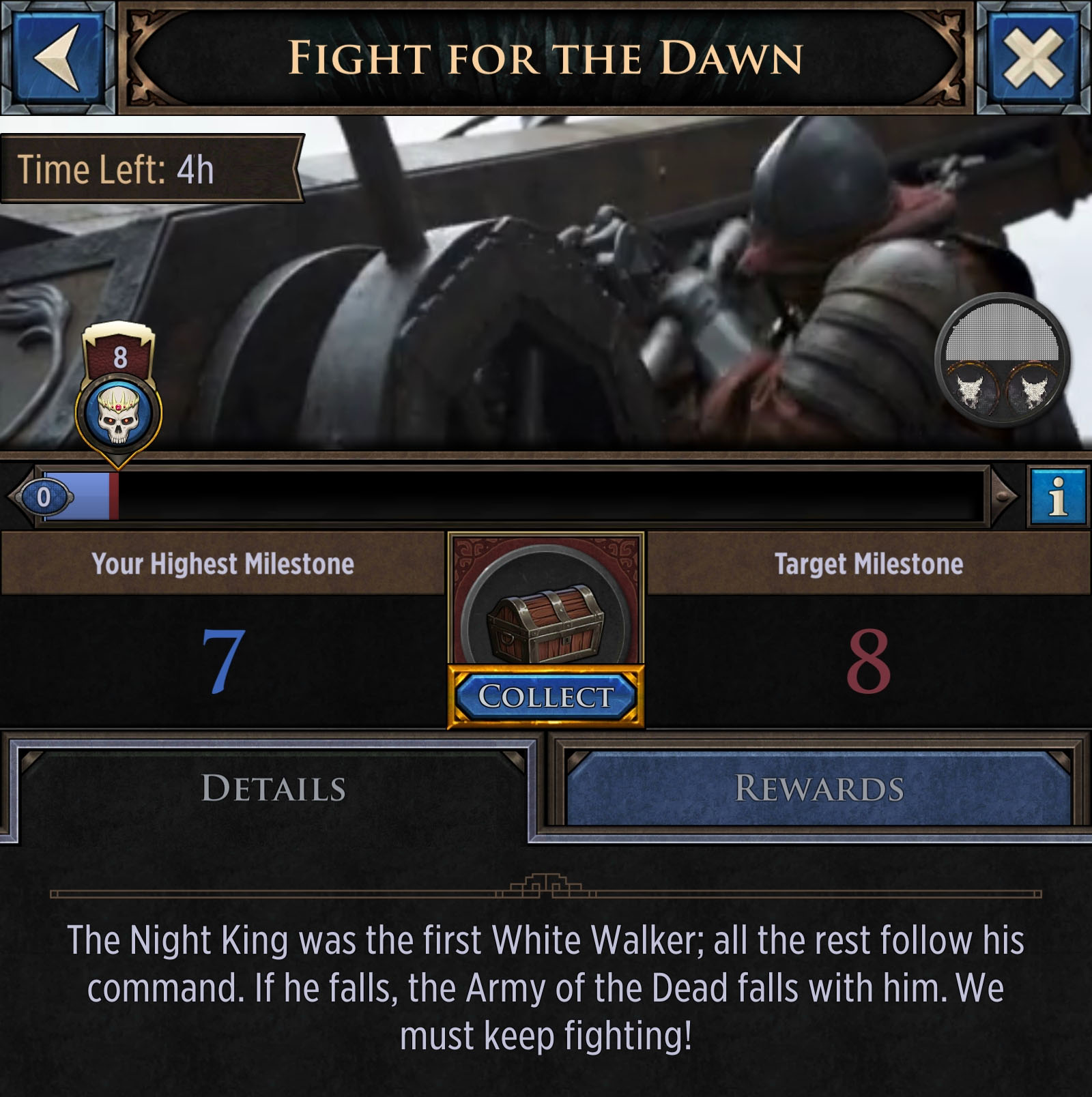 There is no difference in rewards whether you earn each milestone individually or if you defeat the boss once at a higher level and claim them cumulatively, but it will be more of a challenge to defeat the boss at higher levels!
Because milestone rewards can be cumulative, the event menu will contain a calculator to preview rewards. Move the target level slider (indicated by the boss skull icon) to the level you are interested in, and tap the 'Calculate' icon (indicated by the chest and magnifying glass) to see a cumulative preview of the rewards between your current highest milestone to the target milestone level.
Note: When you have milestone rewards to claim, the 'Calculate' icon will become the 'Claim' icon, and no longer display a magnifying glass. You will be unable to preview rewards until you claim your available rewards.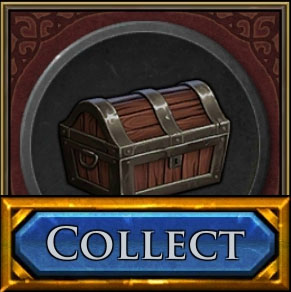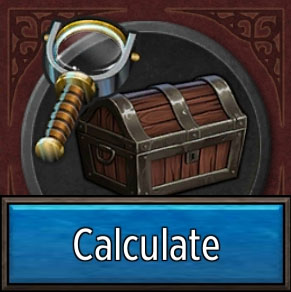 Within the event, your personal best milestone will be listed in blue on the left. On the right in red will be the target milestone, which defaults to 1+ your current level, or you can slide the skull icon to whatever level target you'd like to see.
Note: This does not indicate the World Boss' current level.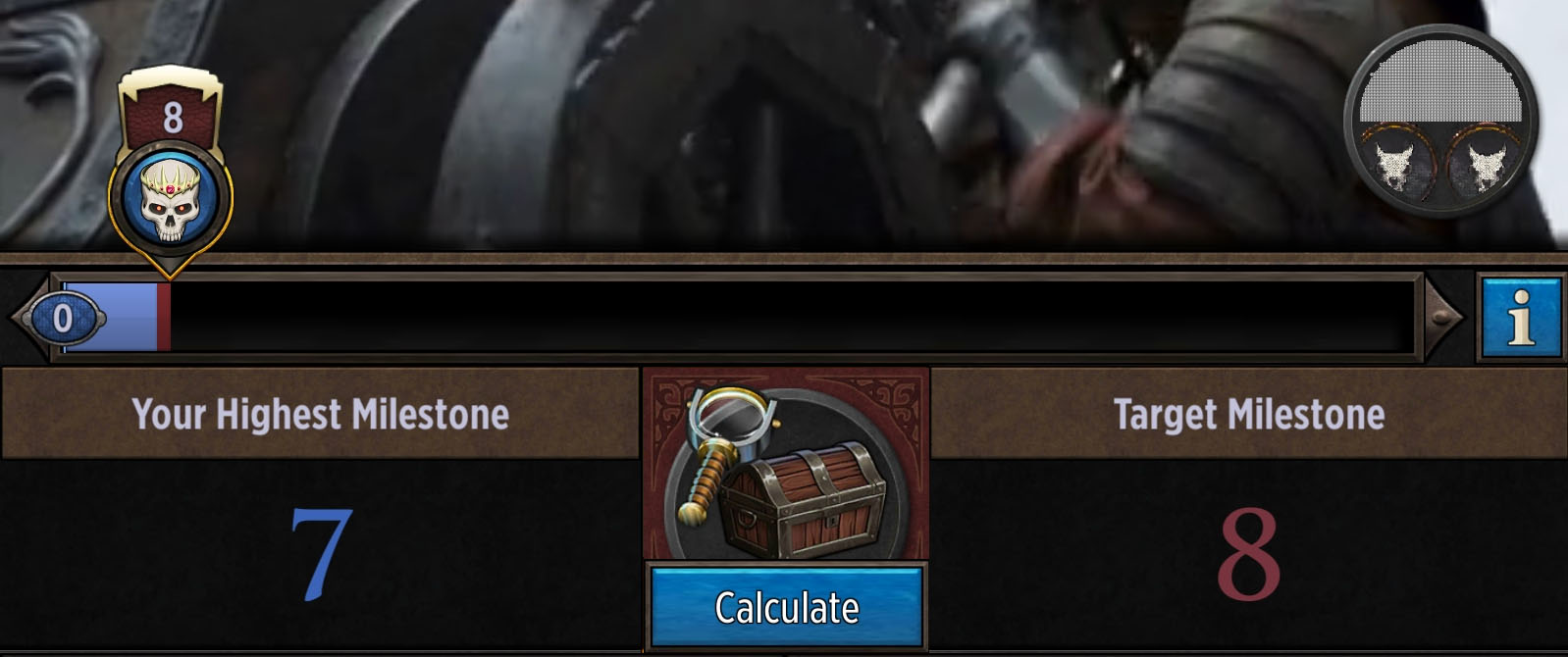 Your personal best will also be listed on the event when viewing all active events in the Event Menu. Keep in mind that World Bosses like the Night King will respawn in phases, and the milestone event spans all phases. This means that at certain points your personal best could be much higher than the boss' current level.
While you can only claim a milestone once, you do still get leaderboard points for every victory you earn, even at levels you've previously defeated!

Points are listed for the current level when you tap the World Boss on the combat map.