There are actions that will cause Peace Shields to drop before their duration has been reached. These include the following:
Taking a hostile action against a player


A hostile action is defined as any action taken against another player including Scouting or Attacking

Participating in a Rally
Please note that performing these actions will generally cause a prompt to appear asking you to confirm the action and explaining that this action will cause your Peace Shield to expire.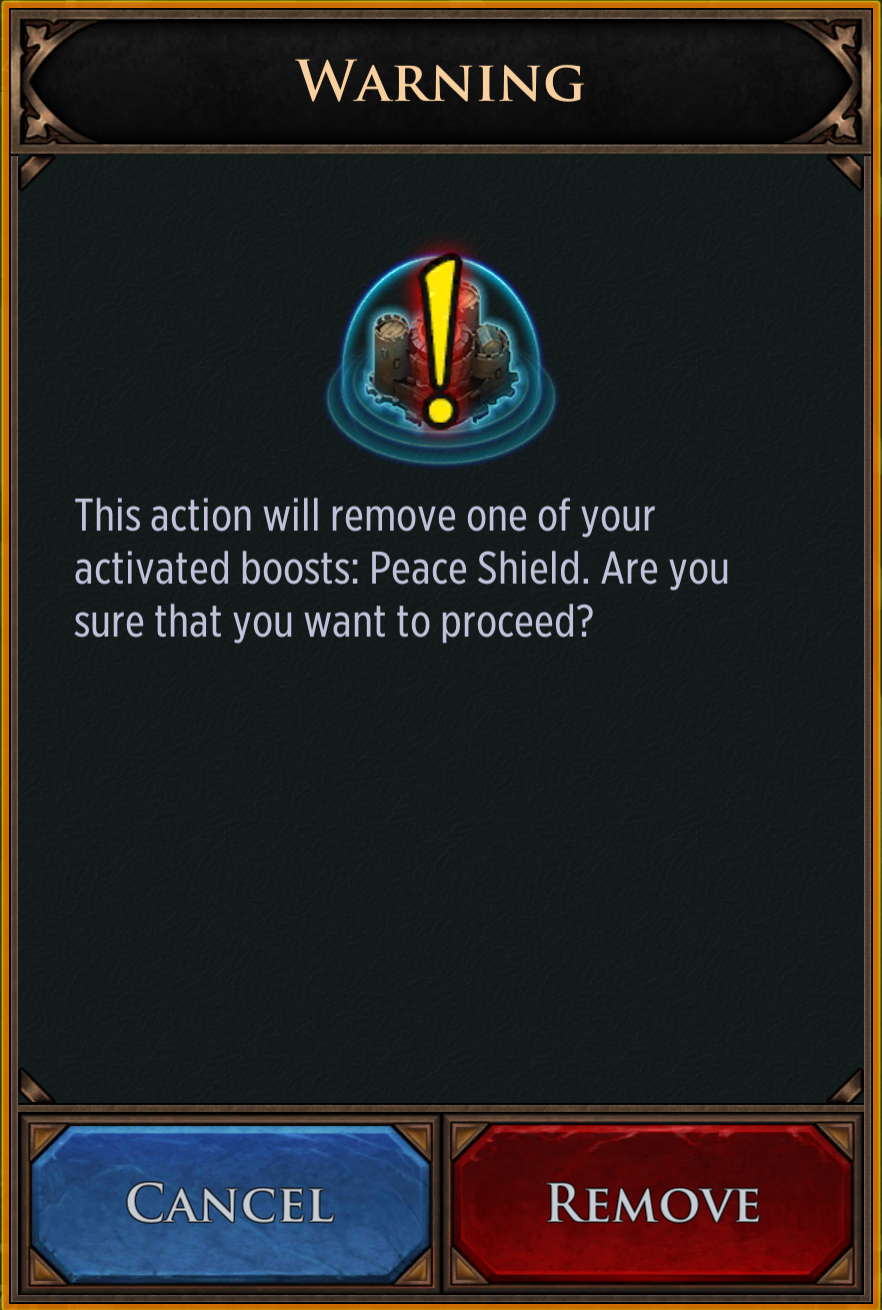 Hunting Creatures, Gathering Resources and Reinforcing other players do not count as hostile actions and will not cause your Peace Shield to drop before its duration has been reached.
Peace Shield usage tips:
The remaining duration of your Peace Shield is displayed in the lower right-hand corner of your screen.
An activated Peace Shield will remove any other active Peace Shield and replace its duration with the new one selected. Their durations will not combine or overlap.
To ensure your Peace Shield is activated please confirm that the Boost Center icon is displaying the correct remaining duration.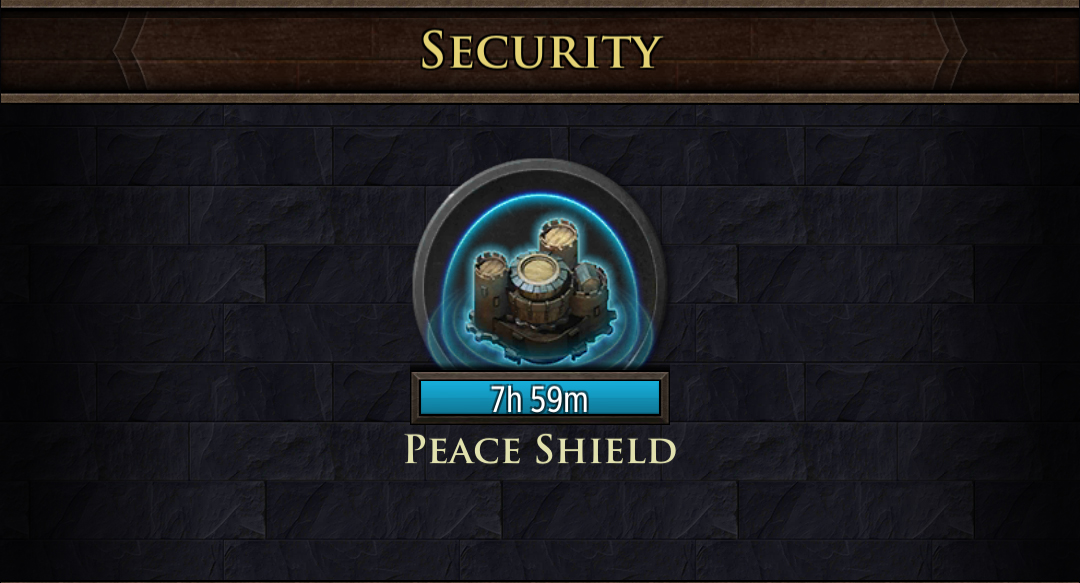 For more information or if you have any additional questions regarding activating Peace Shields please visit our Peace Shield Overview here.