Daily Deliveries allow you to broker a deal with merchants to deliver Resources and Materials to your Tavern once per day. To purchase a Daily Delivery pack, visit the in game store by tapping the icon in the upper right. After purchasing, you can find your deliveries in the Hidden Market, a brand new menu accessed through your Tavern.
Please note: To purchase Daily Deliveries and see the Hidden Market, you must download the November 20th, 2018 update for Game of Thrones: Conquest.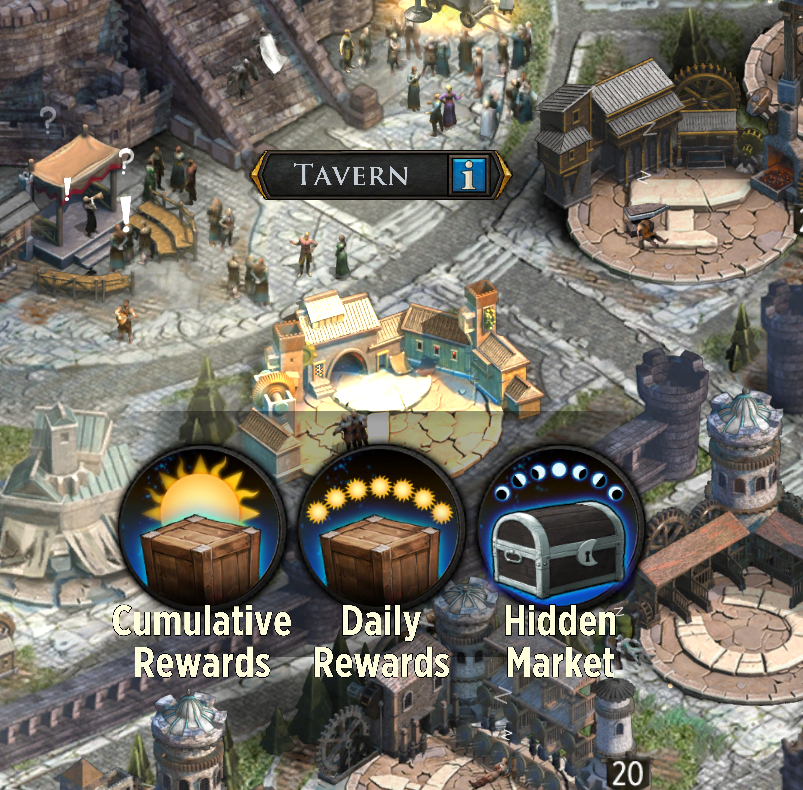 In the Hidden Market, you can view your active Daily Deliveries. If you have multiple Daily Delivery packs active at once, you can switch between them by tapping the icons on the left of the Hidden Market menu. Tap the Claim button on each delivery once it becomes available to collect your rewards! You can tap "Collect All Rewards" at the bottom to collect multiple rewards at once.
It is important to log in and collect your delivery each day. If you do not claim your delivery before the timer runs out, you will miss out on those rewards.
You can check exactly what each Daily Delivery contains by tapping any of the content icons in the Hidden Market. This will list out the contents of each day's reward.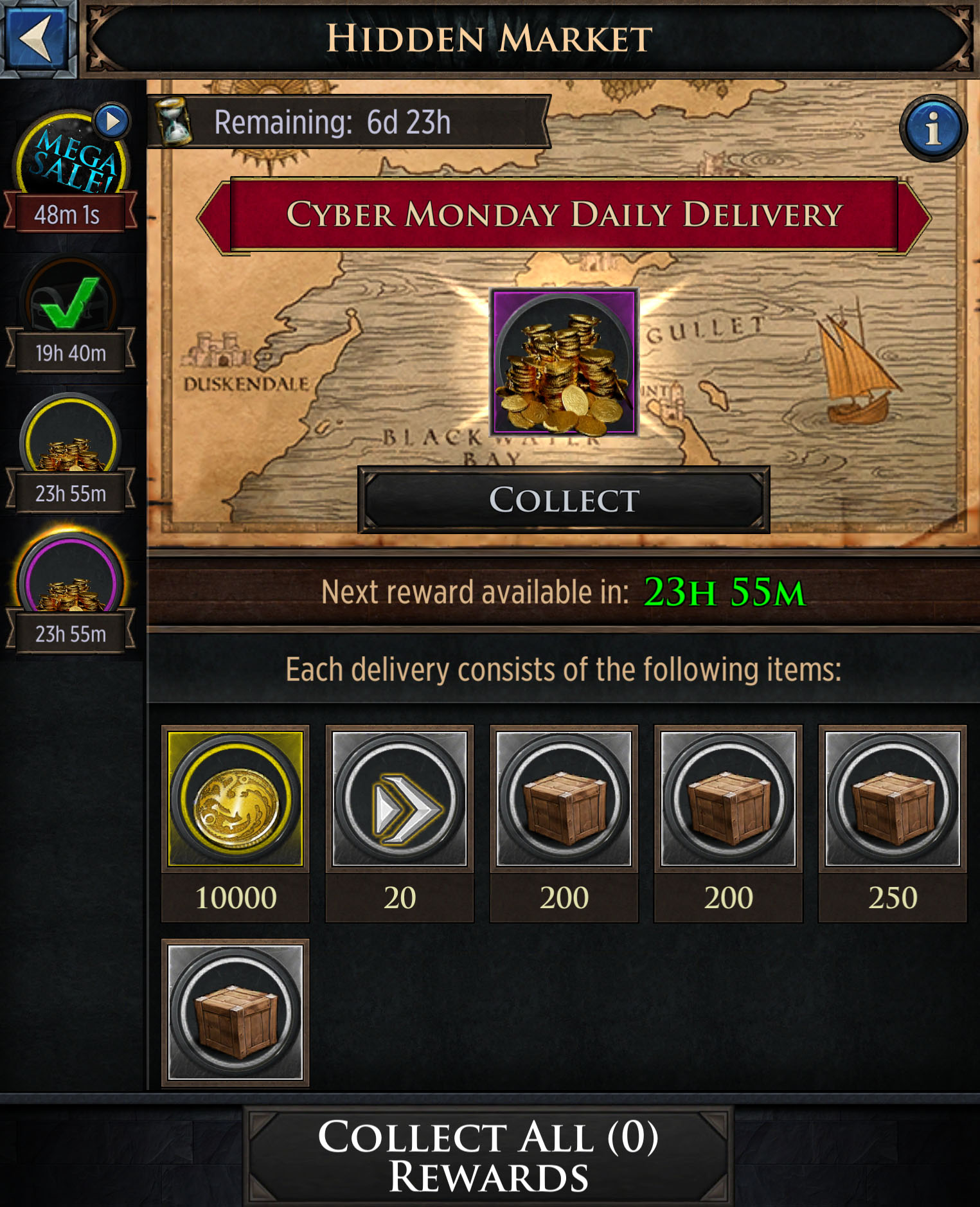 Different Daily Delivery offers can run for different durations of time. You can expect a shipment of goods to arrive in your Hidden Market daily until the duration runs out. Your first shipment will be available to collect immediately and a new delivery will appear every 24 hours, starting from that moment.
Remember:
You must log in each day to claim your Daily Delivery. If you miss a day, there is no way to get those rewards back.
If you encounter any difficulties with Daily Deliveries, please check out the Known Issues list on the official Game of Thrones: Conquest forums for information and resolutions: https://community.wbgames.com/t5/Bugs-and-Feedback/Known-Bug-List-Last-Updated-November-11/m-p/1557914