Once you reach Keep level 10, you can increase the Enhancement level of your buildings. Each building has 3 Enhancement options. You can focus on leveling one at a time, or level all three.
To Enhance your buildings, tap the building you'd like to improve, then tap the Enhance icon. Select an Enhancement option, and one of your builders will get to work! Note that if you have enough builders, you can be leveling and enhancing the same building at once.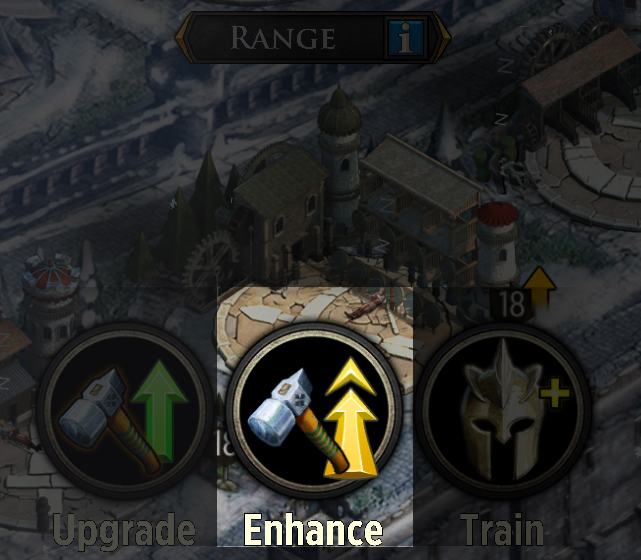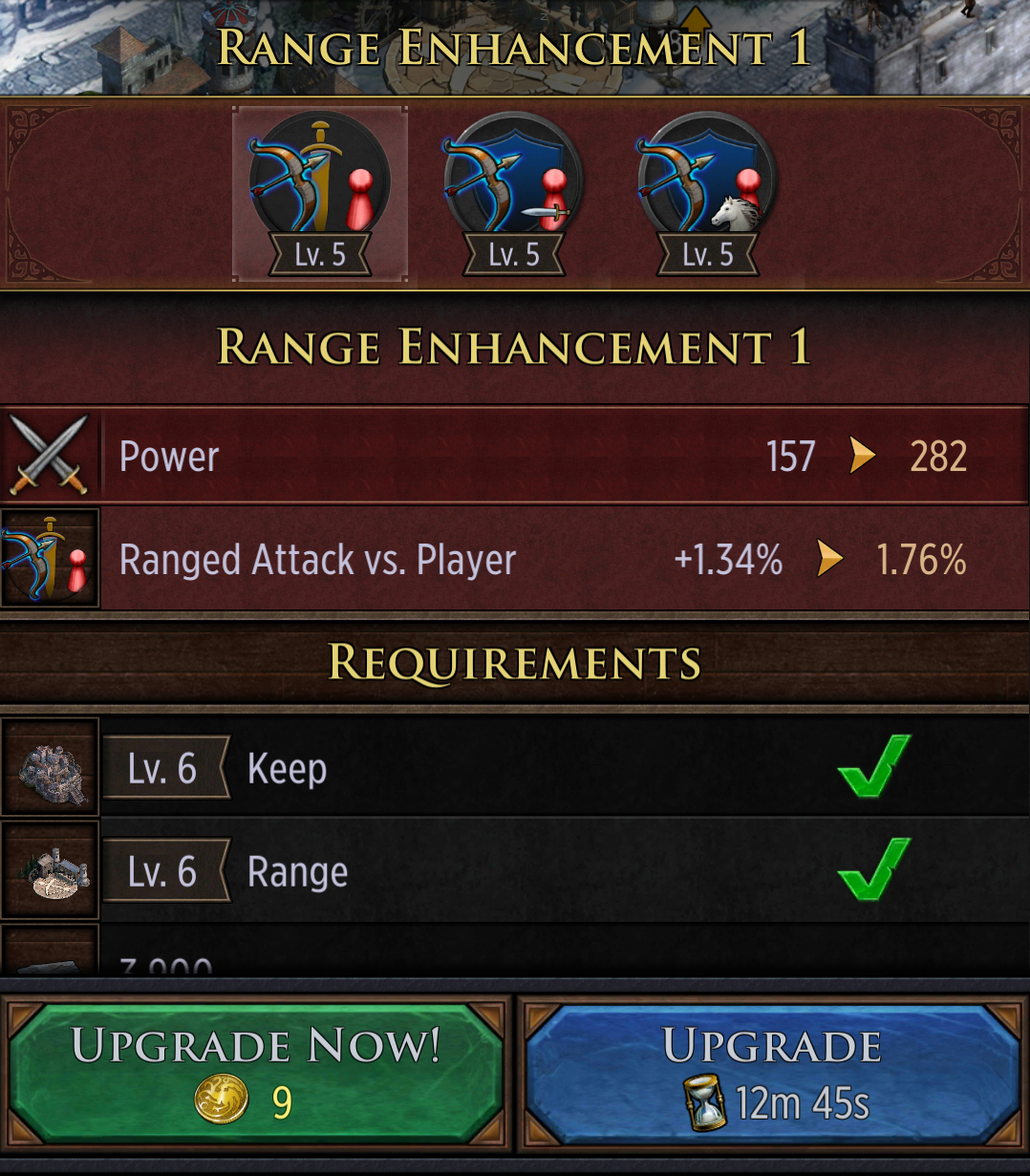 Marble and Slate are required to Enhance your buildings. You can collect these resources by competing in Events.
FAQ
On new kingdoms, Building enhancements are not available until after your Kingdom Launch Events end (typically around 14 days)
Rural buildings such as Farms do not have Enhancement available, nor do the Tavern or Port as these buildings do not level like other city buildings.
Each building has different enhancement options, so make sure to check each one in order to maximize your desired bonus!