Resource Gathering
On the Battle Map, you can find Resource Nodes such as Farms or Stone Quarries that allow your Troops to gather Resources. When you tap on one of these Resource Nodes it will display the type of Resource you can gather and how much of that Resource it contains.
Once you tap the "Gather" button, you will be prompted to send Troops to the Resource Node. By sending more troops, or different types of troops, you can increase the number of resources you can carry back to your Keep (up to the maximum amount the node contains.)
Note: The amount of Resources your selected Troops are able to gather from that Resource Node is displayed directly below your March Formation buttons in your March screen (circled in red below.)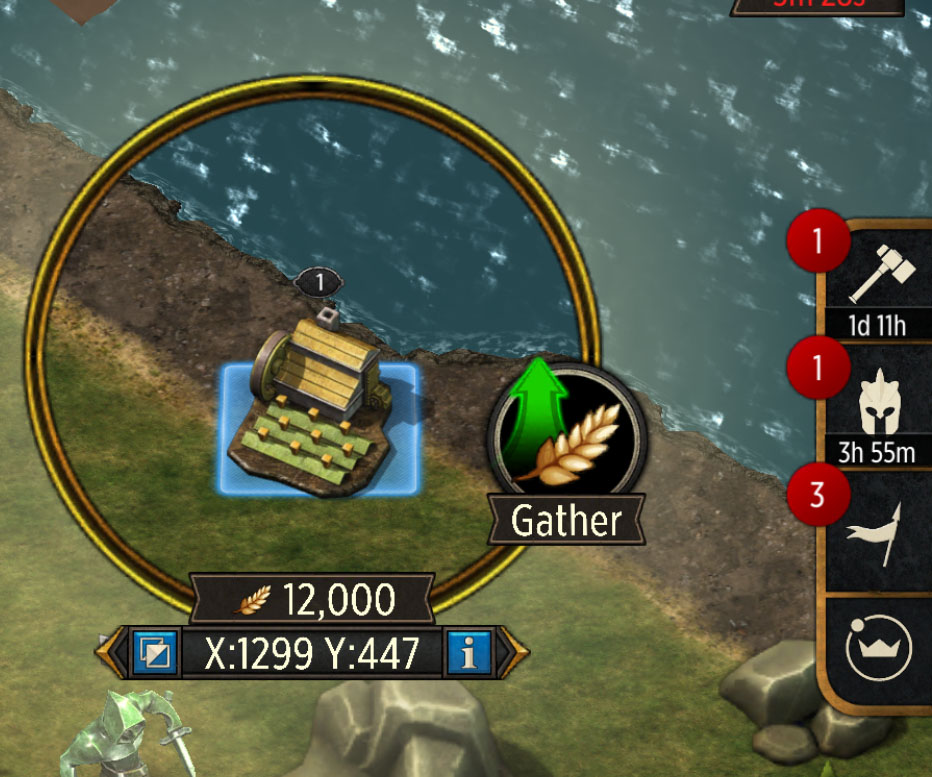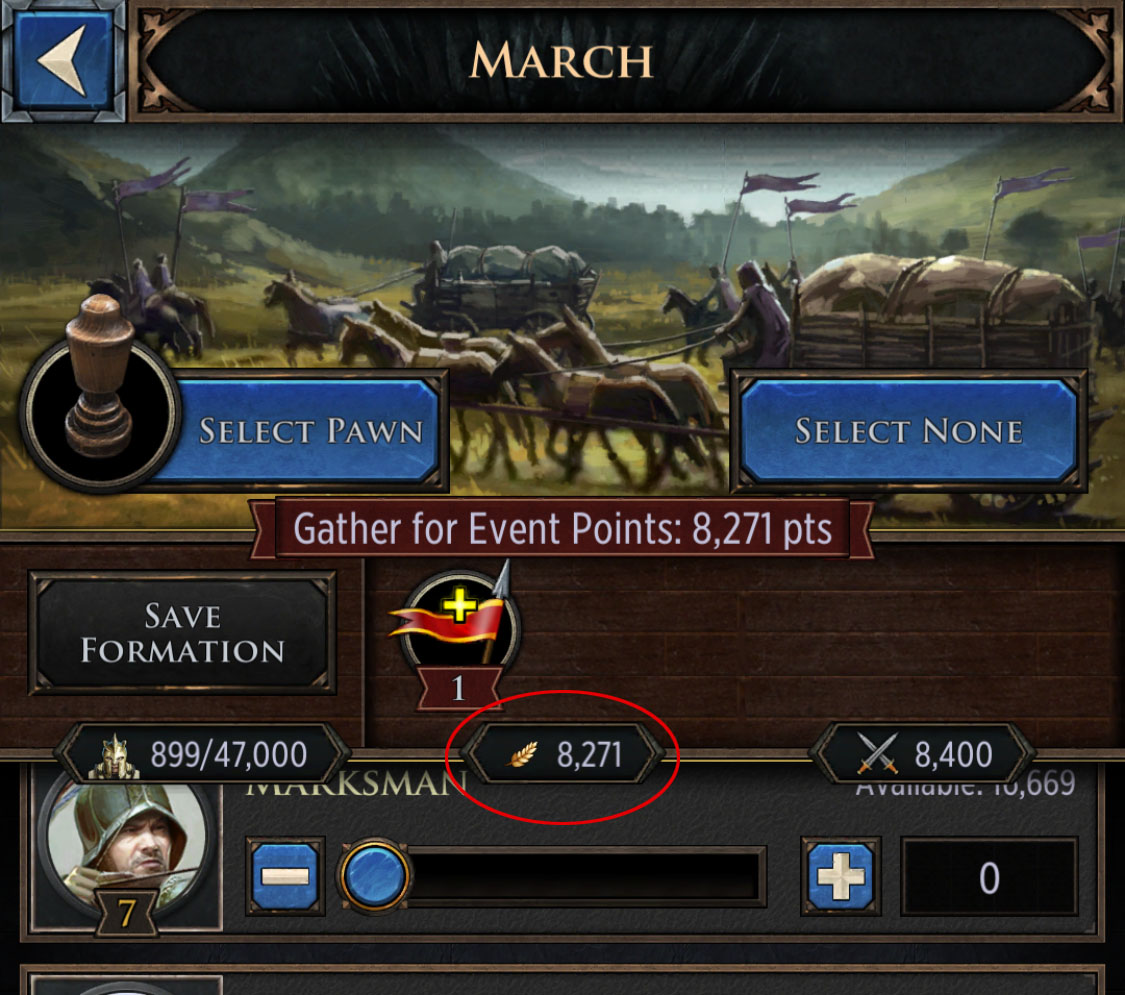 Resource Discrepancies
If you notice a difference in the number of resources you see when you first send your gathering March and the number of resources you collect when those troops return, this is most often caused by stat changes after your March has left.
If stats like Gathering Speed or Troop Load change at all between the time your March leaves your Keep and when it returns, your Troops may return with fewer Resources than were expected. This is most commonly caused by changing your Equipment after sending your gathering March, but it can also be due to boost Items or Event boosts expiring.
Additional Tips:
Some Resource Nodes can be partially farmed by other players and lower level nodes may contain fewer resources.
If another player's Troops arrive at a Resource Node before your March, your Troops will be unable to farm the node and will turn around once they reach it. You will not receive a Gather Report.
Completely emptying a Resource Node may also grant you a bonus. If you leave any resources behind you will not receive a bonus.