In-game events can be scored in different ways.
Leaderboard Score vs Progressive Event Score
The personal Leaderboard tracks your rank or position for active event leaderboards as changes occur.
Progressive Events record your relevant scores as you complete event requirements starting when you open the specific event from the Events panel.
The Allegiance Leaderboard scores your Allegiance based on the personal leaderboard scores of your entire allegiance. It will only track points scored while you are in that Allegiance, and if you leave the Allegiance, your score will not carry over. This is true even if you return to the same Allegiance.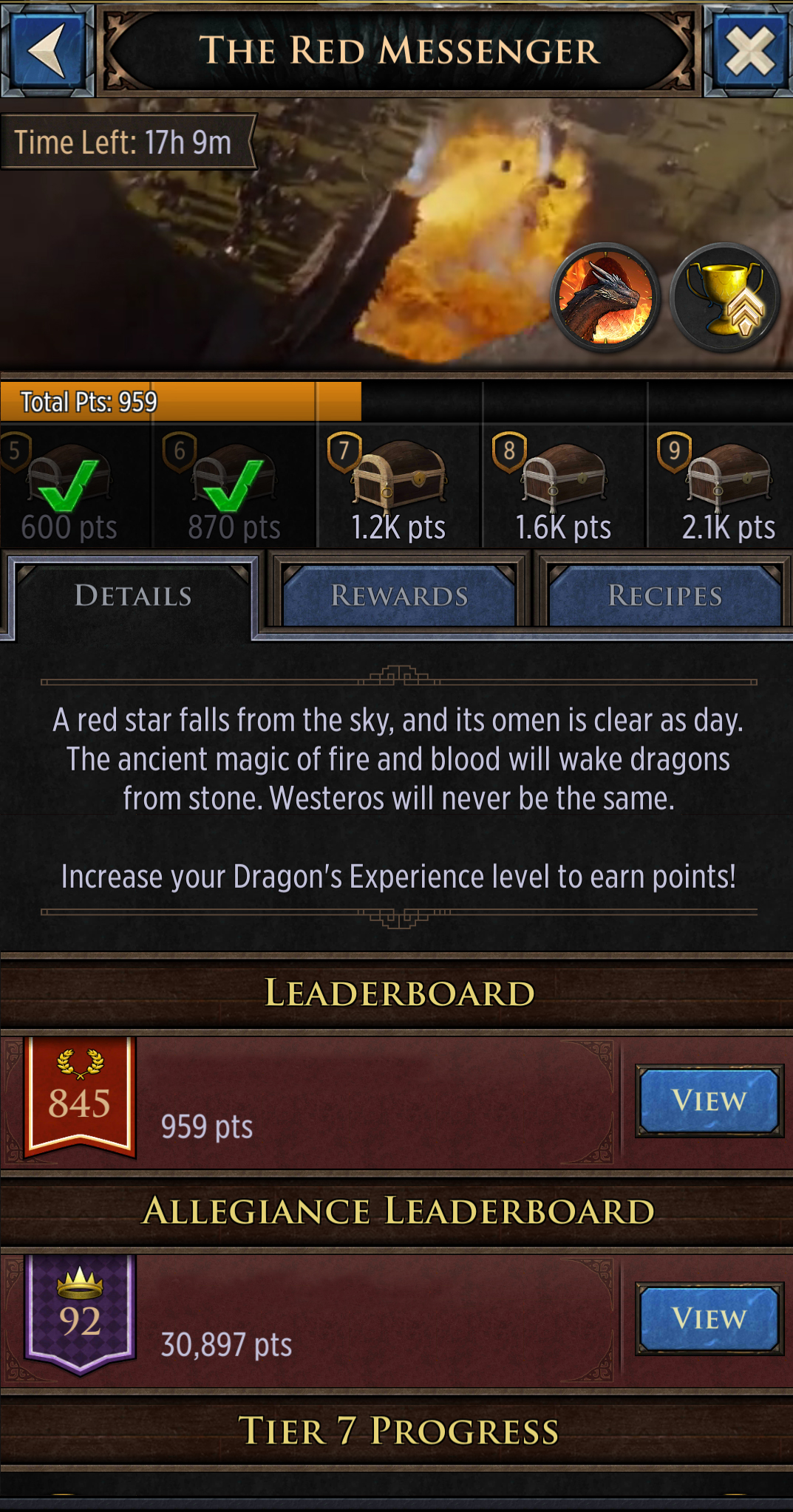 Because of these differences, it is possible to have a different score for your Progressive, Personal Leaderboard, and Allegiance Leaderboard.
If you would like to take part in an event, it is very important to opt-in by viewing the event in your events panel. If you do not view the event before you start participating, you may not receive event points.
To ensure you are participating in an event before you start earning points, you can run through the following steps:
Wait until the event begins
Close the game
Clear your device's cache
Restart the game
Open the Event Panel and view the event you would like to participate in
This will manually refresh your device so you're ready to start earning points!