Critical Analysis sessions are a great way for your Hosts to earn experience outside of interacting with Guests. Successful analyses will award you with coins. If your Hosts answer the right questions then you may be awarded a Host Code!  
The Critical Analysis room will be available to build underground at Control Room level 7.
In order to begin a Critical Analysis session with a Host, you must have Interview Tokens 

  available to spend. Each session costs 1 token. You can have up to a maximum of 3 tokens, which you can earn every 24 hours.
To begin a session, tap on the

   icon then tap on the Host that you wish to assign. When you are ready, tap "Start Analysis."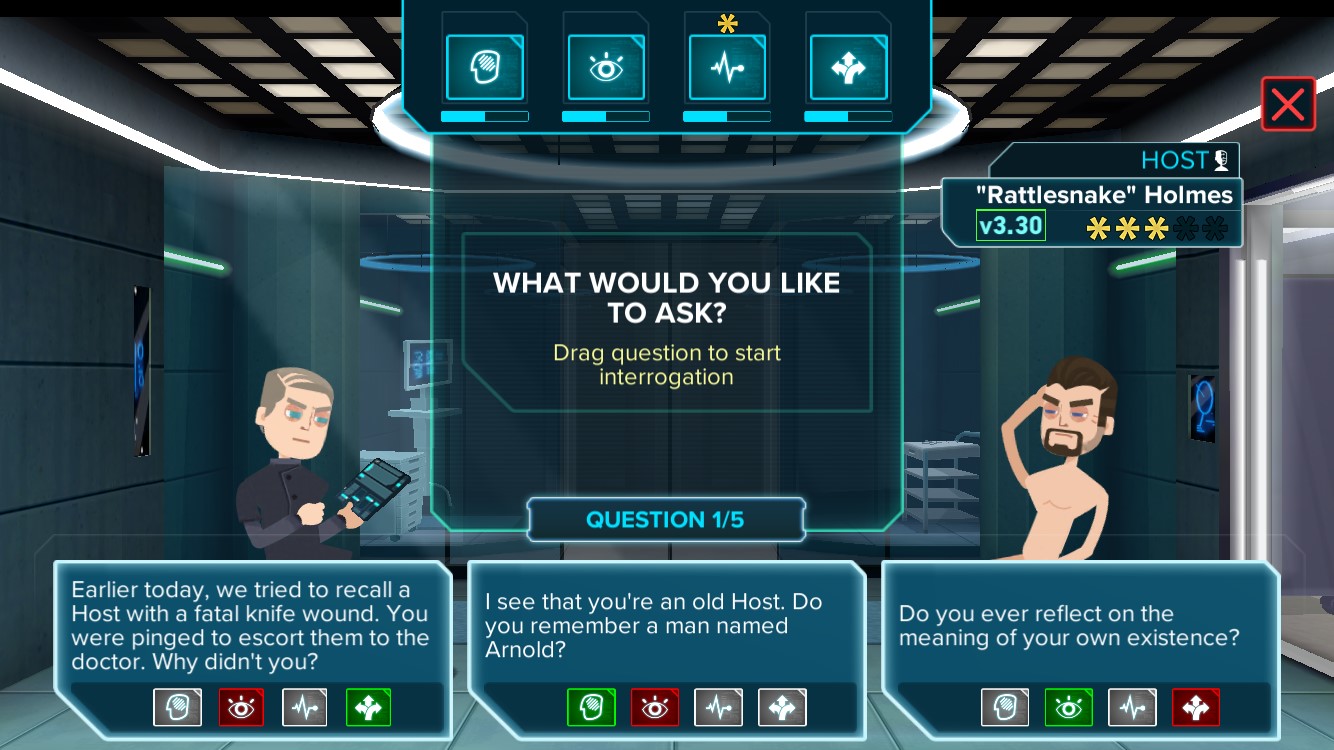 During your Critical Analysis session, you should aim to fill in the stat bars of your Host's Memory Core:



Take special note of the stat marked with the yellow star 

. The more progress put into that specific stat during the analysis, the better your rewards will be!
During your Host's session, 5 questions will be asked of them. The answers to each question may affect your Host's stats in their Memory Core.

- Stat will decrease

- Stat will increase
- Stat will not change
Successful Critical Analysis tests will reward experience to your host, leveling them up and increasing their version number. Once a host reaches its maximum version, you can increase its star rating in the Rebuilds room. For more information about that process, please see this article.
Note that once a Host has completed their session, you can assign them to a new session immediately afterwards, providing you have enough Interview Tokens to do so.