When you first load into the Delos Park Training Simulation, you will be able to have up to 40 Hosts in your roster.

You can increase this amount by tapping on the 

 icon at the top of the Hosts roster panel.
Note that increasing your Host cap costs Gems.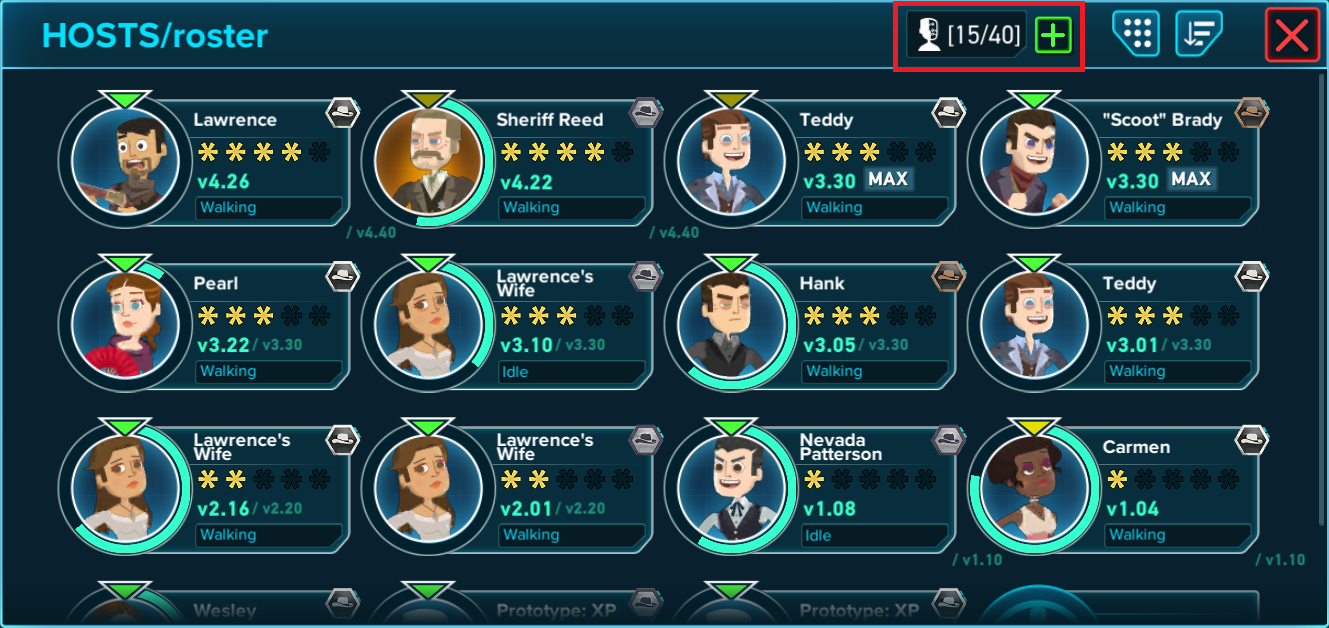 You can always free up space in your Hosts roster by sacrificing excess Hosts in the Rebuilds room. Here, your extra Hosts can be put towards upgrading your favorite Hosts, while making room available to manufacture new Host Codes!
If you have any questions about your Hosts or Hosts roster, please contact WB Games Support and we'll be happy to help!